Vista Enable Macros:
Vista also has it's own quirks for enabling macros. There is no menu when excel starts. Instead the enable macro button silently appears at the top of the spreadsheet.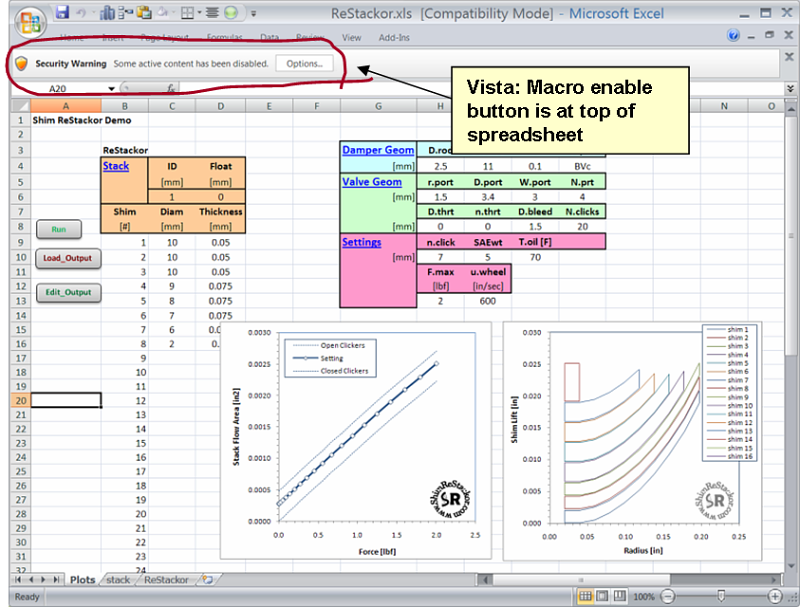 You need to enable both macros and data connections for ReStackor to run within Vista.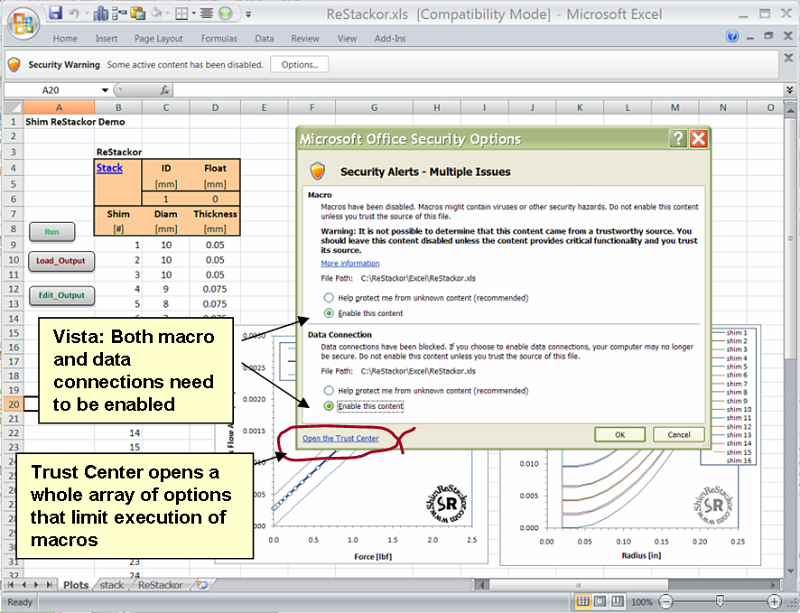 Clicking on the Vista Trust Center brings up a whole series of menus controling whether macros can be run or not. Depending on settings Vista may disable all spreadsheet macros and not even tell you the macros were there.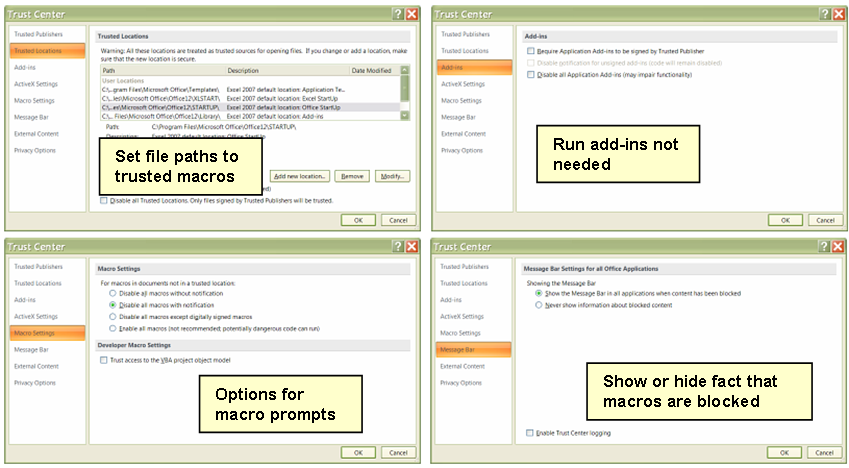 Debugging the entire range of issues with file access under Vista is much easier running ReStackor from a DOS command prompt. That command prompt needs admin privileges and that requires the command prompt to be launched by Start => command prompt [shift][cntrl][enter].