Rebound Damping Example
The first step is to go to the "Plots" tab of the spreadsheet and enter the configuration of the reservoir pressurization system. These inputs are used for both the rebound and compression stroke. See the users manual reservoir configuration section for definitions of the input parameters.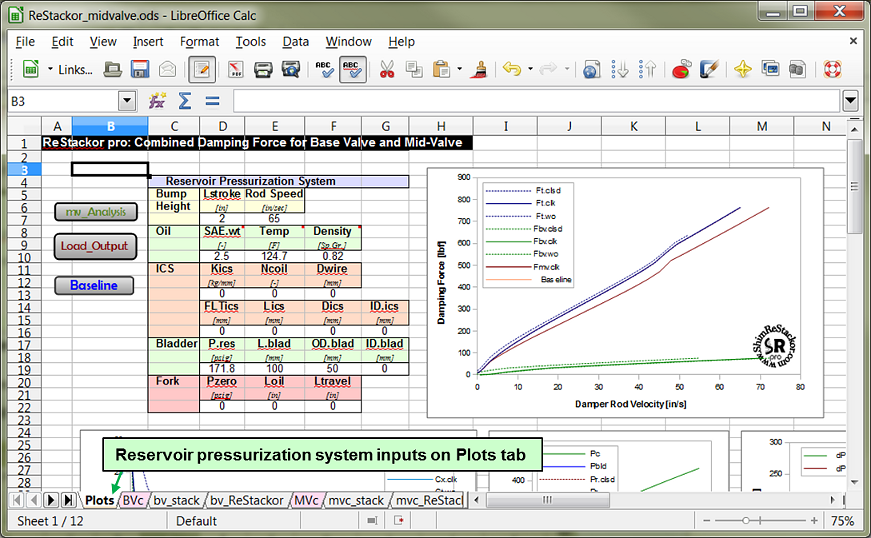 The next step is to enter the rebound shim stack and valve port geometry on the MVr tab of the spreadsheet. This is the standard ReStackor input sheet. Parameters definitions are given in the users manual input section.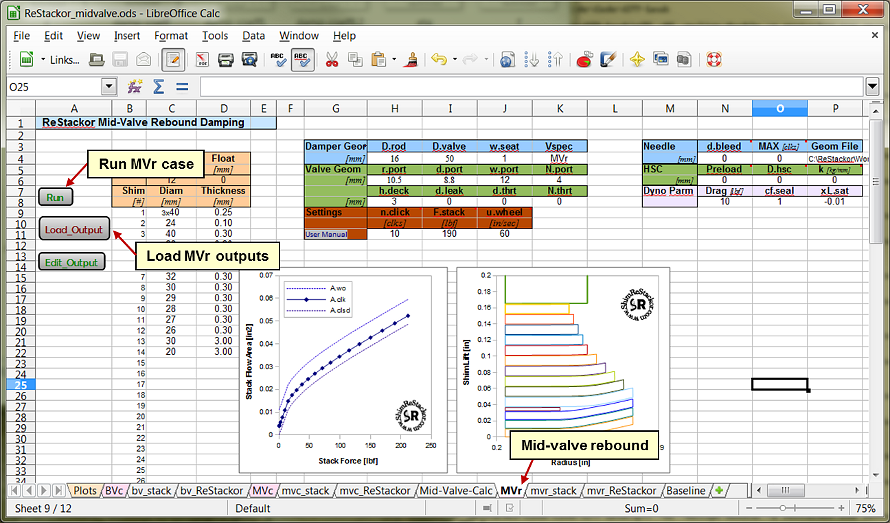 ReStackor inputs for rebound damping force calculations
After setting up the MVr inputs hit the "run" button. The spreadsheet will write the MVr inputs to a file in the C:\ReStakcor\Work_Dir folder and launch the 12,000 lines of Restackor code to compute damping force. After the calculations complete hit the "Load_Output" button to load the results back into the spreadsheet. When the calculation outputs are reloaded into the spreadsheet all of the plots update with the new results.
After completing the above two steps, computing changes in rebound damping with changes in the shim stack configuration is simple. Just add or remove shims from the stack; Hit the "run" and "Load_Output" buttons; Then look at the plots to see how the damping force has change.