ReStackor pro
ReStackor pro includes all of the features of Shim ReStackor and adds the capability to compute fluid dynamic forces and flow losses through the suspension circuits. This gives ReStackor pro the capability to compute damping force as a function of suspension velocity, correct for cavitation effects and the interaction of base valves and compression adjusters in controlling cavitation effects through the stroke.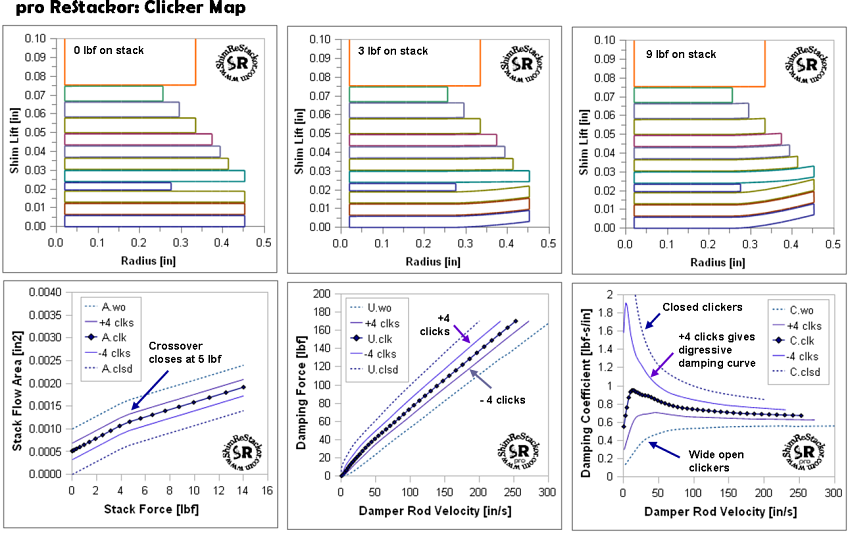 A simple clicker map of your current suspension allows you to visualize the shocks damping force curve and understand the influence of various clicker settings on the ride, feel and behavior of the suspension across the entire range of suspension speeds.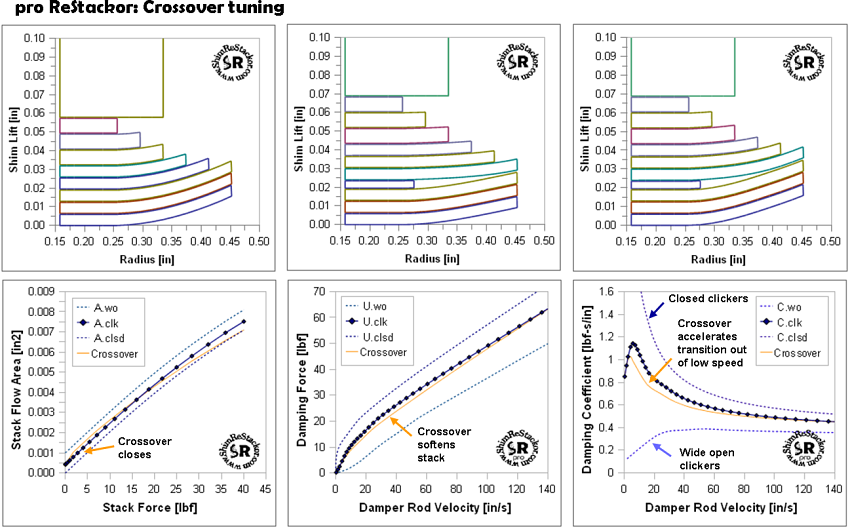 Crossover shims can be designed to control transition rates between low speed and high speed damping.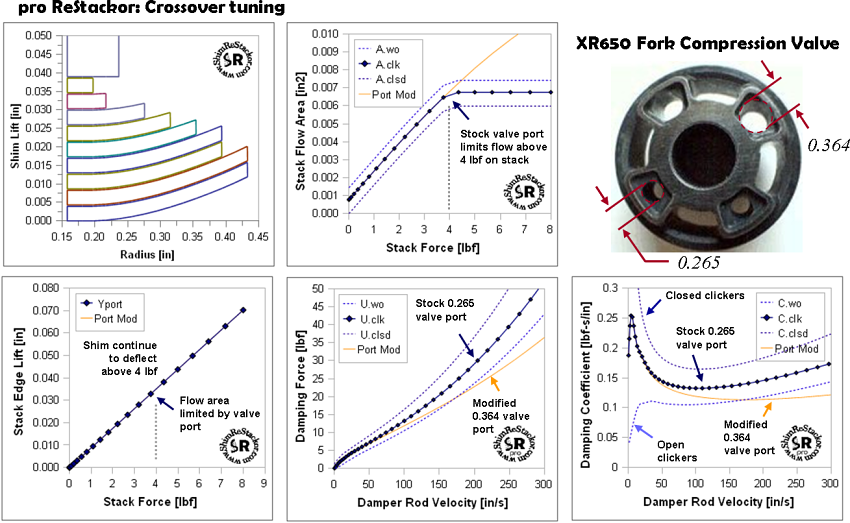 Port flow restrictions can be easily identified and ports resized to produce the desired damping profile.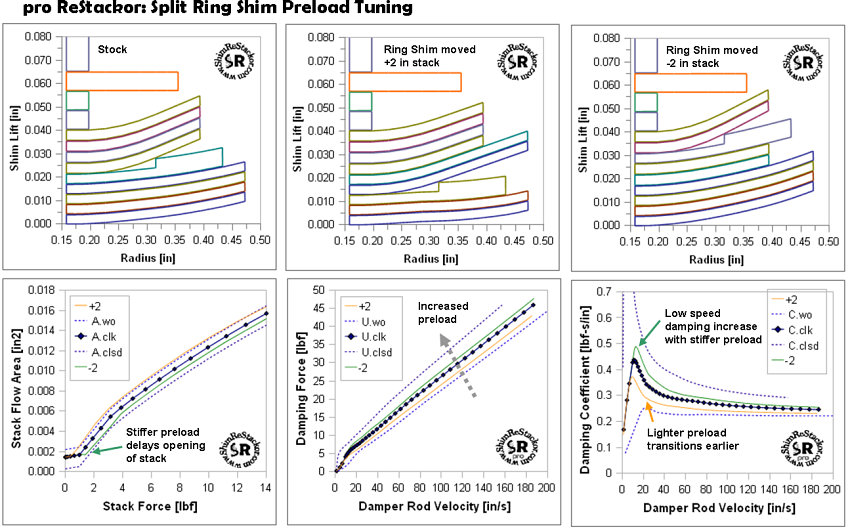 Split shims or ring shims can be tuned to produce controlled values of stack preload and a controlled transition from low speed to high speed damping rates. Preload produced by a ring shim can be tuned by changes in the centering shim thickness, ring shim thickness, ring shim diameter or the position of the ring shim in the stack. The above example demonstrates the effect of moving the ring shim location in the stack.
ReStackor pro gives you the capability to design the stiffness of shim stacks, stack taper, clamp shims, crossover shims, backing shims, gaper shims, split ring shims, stack preload or stack float to achieve specific damping effects at specific suspension velocities on a specific bump height. Add to that the capability to compute valve port flow restrictions and the suspension can be designed to prevent the shock from blowing through the stroke on big hits. This gives you the capability to modify port restrictions in your existing valve or evaluate potential benefits of various after market valve port geometries in improving the ride performance of your suspension.